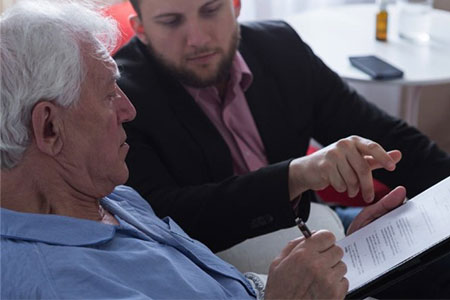 The daily tasks that an estate planning paralegal is expected to complete can dramatically vary. For example, you may be needed to assist in a tax audit one day and the next you may be required to sit and comfort a grieving family while they go over the final wishes of a recently deceased loved one. One of the primary tasks of an estate planning paralegal is to review all of the assets of a client. This can include real estate, valuable personal items, bonds and stocks. An estate planning paralegal must be well-versed with the various processes it takes to deal with estate planning, which greatly differ than other paralegal specialties.
Another primary function of an estate planning law firm is to handle probate law. For example, there are man clients who wish to have an objective individual handle the dealings of their estate. When this is the case, upon the death of a client, a lawyer may be responsible to handle the estate as a trustee. In other times, the lawyer will simply follow the detailed instructions laid out in the clients Last Will and Testament. Regardless, an estate planning paralegal must know how to handle the court processes and follow the various documentation regulations when it comes to this specific branch of the legal system.
Necessary Skills for an Estate Planning Paralegal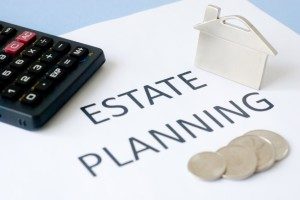 The majority of employers will only hire a candidate who has experience within this realm of law. However, this doesn't necessarily mean you must have previous work experience. There are many degree and certificate programs which specialize in estate planning and probate law. Therefore, if you're interested in working within this realm of the legal system, you should seriously consider enrolling in such a program.
Along with training, you should carry strong communication skills. As an estate planning paralegal, you'll have to communicate with trustees, clients, family members, attorneys and tax auditors on a regular basis. Therefore, you must be able to not only convey empathy and compassion, but also an ability to clearly and efficiently communicate the most essential details of a case. Because of the unique nature of this job, you will also be required to hold above-average attention to details. You'll be required to research and review a wide array of essential documents, such as tax forms, wills, probate documentation and software that's unique to the estate planning branch of the legal industry.
Lastly, the most successful estate planning and probate paralegals must be self-motivated and directed. While a lawyer will supervise your actions, you will often be required to carry out a vast majority of your tasks without any direct supervision.